Smart Options have innovative solutions for the fitting out of camper vans.
Solar options can be provided to ensure that you have the capacity to be independent of grid connections to allow you to explore our great outdoors.
We also have some innovative space solutions to maximise your living and storage space
For a video view https://youtu.be/mFUIW6vQJno
Sprinter campervan, easy to drive and park, suspension seats for comfort, loads of solar and battery back up. Can be run AC or DC power. Slide out toilet and shower. Smart TV. Fold down bed which remains made up during day time storage. CB radio. Wind out awning, Winch -Lots of features. Vehicles mechanically sound and have a roadworthy ready for sale. Registration in Victoria as campervan with compliances.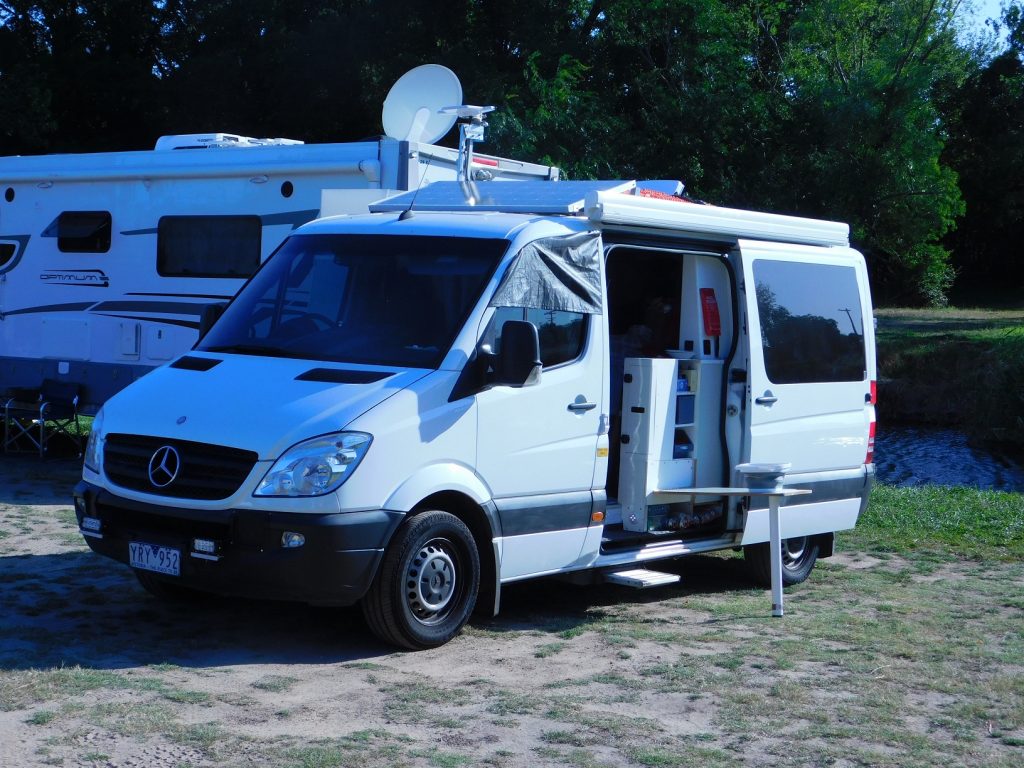 This is our first campervan completed below.